The Art Of The Magi - Amazing Book

We are so proud to be bringing this book to the Magic and Mentalism community.
If you are serious about really making a meaningful impact on your spectators, you NEED to read this book. This is about creating REAL magic, far beyond just tricks.
Reese Goodley has been making waves in the mentalism community with his unique way of thinking and passion for creating truly special moments using magic and mentalism.
FROM REESE:
I'm so proud to announce my book The Art of the Magi is being released by Ace Magic Studio.
This is so much more than a book, it is a philosophy and a different way of looking at powerful mentalism as a whole and is suitable for magicians, mentalists, bizarre magic and psychic entertainers.
It is a look into what I consider to be real magic and wizards in a modern world.
This is not primarily a book of effects though there are a few in here, it's my theories, philosophies and approach to mentalism.
In this book I share with you the real secrets behind appearing 'credible', how to use your personality and performance to help people, how to develop / refine yourself/ your character , how to connect with your audience, how to create/ invent effects and unlock your true creative potential.
I have carefully constructed each section to help you push the limits of your own capabilities to reach your true potential.
If you've ever felt like you're not fully achieving what you want to achieve this book will help you realise why.
I have poured my everything into this and I hope you feel that when you read it
Here are the forewords from Gary Sumpter and Stevo Watson...
When Reese came to us to produce The Art of the Magi, I was over the moon.

Reese was one of the original buyers of my What's Cooking? Booktest and someone that loved it as much as I did.

I have watched Reese blossom over the past few years, really making a statement with his unique thinking and methodology. I love his work and for Reese to come to us to help with this project is awesome.

When I read The Art of the Magi, it really got me thinking about my own style of magic and mentalism. Not a lot makes me really stop and think, but this did.

Reese has an incredible way of looking at this beautiful art that we all love and we can all take inspiration from him.

His true appreciation for what it really means to be a magician is something that we should all strive to replicate.

The information within this book is intended for those that wish to really make an impact with their magic and mentalism. Not just perform tricks, but create real magic.

You already have this book in your hands, the rest is up to you...

I really hope that reading this book will have a positive impact on your performing style and outlook towards your magic, it certainly has on mine!

Gary Sumpter
When I first read "The Art of the Magi", I was truly inspired by Reese.

He reminded me what the true meaning of the word "Magic" was.

As magicians, most of us hear the word "magic" and think "trick", "effect" or "gimmick".

 What we tend to forget is that magic is an experience, a feeling or an emotion that one endures.

Reese certainly does take you on a journey into understanding what it actually takes to be, and to call yourself "a magician" and how to create that true magical experience for others.

My journey certainly did not end when I had completed this book, for me it began a new journey.

Reeses' words stuck with me long after putting the book down, almost like the feeling you have after watching a really powerful movie, where your mind will subconsciously keep taking you back to those powerful moments hours after the movie had ended.

I almost feel connected to Reese and his words and have been reminded of the responsibilities we all need to upkeep as a Magicians.

Thank you, Reese.

Stevo Watson
This book is 8.5" x 11" and has 58 pages, each packed with invaluable ideas and information that will get you thinking.
Book Contents
FOREWORDS

INTRODUCTION

MORE THAN A TRICK

NOT OF THIS WORLD

PROPS AND EFFECTS

CHARACTER

HOW TO CONNECT WITH PEOPLE

MAGIC IS REAL

THE IMPORTANCE OF A MENTOR

HOW TO CREATE EFFECTS

FINAL WORDS

RECOMMENDED FURTHER READING

Customer Reviews
02/25/2021
Tony J.

United Kingdom
The Art of the Magi by Reese Goodley
The Art of the Magi by Reese Goodley: The is a quality, beautifully printed & presented, well-written book. Reese talks about some things that have been said before like what to consider when working on your act - really, things as performers/magicians should be doing and considering when working on their performance (not limited to just magicians!) He talks about using material to suit the environment, tips on wording your script, your character, the way you dress, the difference between being an entertainer and entertaining, making your magic - magic - as well as sharing his favourite material. A good reference book to have on your shelf.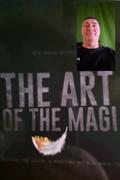 02/24/2021
Lord H.

United Kingdom
Incredible!
I was delighted to be asked by Ace magic Studio to read Reese's book the Art of the Magi! I am not too familiar with Mr Goodley's work, so this was a whole new experience for me. This book gives you tons of food for your brain to digest, but not in the usual way. This isn't a trick manual, this is all about what magic means, who you are! it was enlightening, refreshing and thought provoking. Every page carefully crafted into a biblical like approach to what magic should be and what it is for Reese. Adding this metaphor to your performances will give you a god status! It is no surprise that Reese gets these incredible reactions when so many layers have carefully been structured and added to his effects. It truly has opened up my eyes and will change my approach! Thank you for sharing this!
02/23/2021
John M.

United Kingdom
The Art of the Magi by Reese Goodley
First full disclosure - Reese is a friend, that said I'm probably the worst person to send this book to as I'm not a fan of propless mentalism. That said - onto the review: The book is beautifully produced as you would expect from the Ace Magic Studio brand, the pictures and text make it a real pleasure to read and that's coming from someone who really has to want to read a magic book to actually do it. The contents: Reese has done a fantastic job of writing this book, is starts by him explaining how we should try to create the feeling that we are magical, not just a magician. We have all seen that there are some people in our profession that seem to have that 'Harry Potter' type feel to their magic, like they can actually do it. This mindset is a great way to discover who you are as a performer and create your performing persona using an inner story, this is explained in the book. Reese also does something that I've hardly ever seen in any magic product, he shares his actual working set! He also goes into how to connect to your audience, the importance of having a mentor, and how to create effects all which I found very interesting and this made me instantly think of something new for my own performances. There is some propless mentalism taught in this book and if your a fan of Reese's previous releases you wont be disappointed, for me personally, I feel its true worth is in the theory of making your magic more real. Get this book and help develop your inner wizard or witch (black cat not necessary).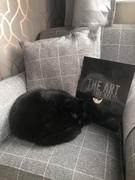 02/22/2021
Ewen W.

United Kingdom
The Art Of The Magi
I was surprised and delighted when Gary asked me if I'd be interested in writing a review of this book. Let me say up front this book is not for everyone nor is it meant to be. Reese has provided an incredibly useful guide for those who,are interested in making their magic more real but who may have no clear idea how to go about it. The first thing that struck me was that Reese describes a journey that he has taken that is very similar to a journey I undertook myself 30yrs ago. Since the 1990's my interest in magic has been centered on Mentalism and Bizarre Magick, for years I've performed almost exclusively as a Mentalist. Two other things also jumped out at me, in the chapter on props and effects I was struck by the similarity between my and Reese's choices and the other was the importance of a mentor. When I started my journey many years ago I honestly had no idea how I get to my journey's end, fortunately I had a mentor Harry Gallacher a very well read and experienced close-up magician. Harry advised me on books to read and pointed me towards guys like Charles Cameron, Doc Shiels and Tony Andruzzi. Although this is a relatively short book, in the eight main chapters Reese outlines very clearly and effectively a step by step guide how to get to your Journey's end. In the chapter on Props and Effects I was genuinely surprised how close Reese's choices were to mine. Reese says in his introduction that this book will move you and he is right. Hopefully you will be moved in positive way, if like so many in the magic community you are happy to be perceived as a Trickster then this book is not for you and you'll probably have smoke blowing out of your ears, if on the other hand you hope to take your magic to a deeper and more meaningful level then this is the book for you. I hope you will enjoy and learn from this book. Magic can be real for both you as a magician and for your participants who will hopefully have a more enjoyable and memorable experience.
02/21/2021
James R.

United Kingdom
What If?
Two words spring to mind after reading this book. 'What If' What if magic was actually real?? Those two simple words are the basis of this book or at least what I have taken away from it. Now I will warn some of you that read this book may not agree with what is written, this book may come across to some that Reese is telling people what to do and what they are currently doing is wrong. This isn't the case and knowing Reese personally I can say with 100% accuracy this is not his intention. He mentions so multiple times that the intention is to view yourself as if you were the genuine thing. What this book does is offer you a way on how to look at what we do from a different angle, the angle being what if? If you could really do magic would you need sponge balls or playing cards?? Once you stop looking at yourself as an entertainer, you can better understand how you can take your art to the next level. Now me personally as a card performer I had to laugh when I read that section hence my warning at the start. However, I took no offence to this statement. Why? Because I get what Reese is saying within these pages. This book also covers various subjects from props to character to the importance of having mentors. There's also a couple of effects thrown in too but 90% of this book is intended to make you think in a different way. All things considered, I enjoyed this book but given the fact that I am happy to view myself as an 'entertainer' who specialises in cards I will stay as I am, but that's just my opinion. Should I decide to make changes to any aspect of my style or performance then this book will be one that I read to do so. I think mentalists will get a lot more from this book however Reese's philosophies and theories can be easily applied should you so wish. Happy reading everyone James Ripley